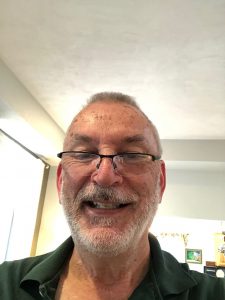 SonareCoeli.com
September 8, 2020
At the risk of appearing to be overcome with hubris, I will say that I like to think of myself as someone who has a fair amount of knowledge and experience with high end phono transducers. My obsessive pursuit of the finest products in vinyl reproduction began in the late 1970's – early 1980's. My first truly high end analog setup was a Luxman PD272 turntable that to my great surprise saw a Grace 714 tonearm predominately made of teak wood with a unipivot bearing submerged in a silicon oil bath fit right into the three mounting holes that housed the original tonearm.
This setup was good enough to allow me to experiment with a wide range of phono cartridges, many of which were considered to be the best available at the time. These included, but were not limited to, an Ortofon MC20 paired with its MCA 76 moving coil head preamp, a GAS Sleeping Beauty (a rebranded Coral 777EX), an Audio Technica AT20SL moving coil and a modified Decca "Plum". I loved them all, yet no two sounded alike.
Over the years since then I have had the opportunity to own and listen to many top flight products such as the great Myabi Labs Fuuga, the superb Clearaudio Goldfinger Statement, a slew of Koetsu's, Ortofon's and at one point, I was the USA importer for Jan Alaerts' line of handmade cartridges. I do not want to get much more specific than that so as not to offend many of the cartridges I currently own and represent.
All that said, I have been a fan of the movement within the Japanese cartridge manufacturing industry toward lower and lower internal impedance products. As you can see from my list, I am a huge believer in the moving coil design philosophy and I find this recent wave of cartridges from Japan to be the most significant change to vinyl reproduction over the past decade or two. My understanding is that the new manufacturing processes as well as ultra-modern materials that are now available to cartridge designers have allowed for these significant advancements now available for personal enjoyment by the home audiophile.
Cartridges, like speakers are transducers, which basically means they convert one type of energy into another. We all know that almost no two speaker designs and build qualities sound the same and this understanding can be applied to cartridges also. This means that one person's taste may not be the same as another's and I want to issue this as a caveat before moving forward. What I like, even adore, might not be the same as the readers'. However, some products appear to simply transcend opinion and loom on the horizon as breakthrough innovations.
As I have mentioned I admit to a proclivity for not just moving coil cartridges, but also to the ones produced in Japan in particular those of the low internal impedance variety. The problem, and yes there is one, is that the phono preamplifiers required to utilize these cartridges properly and to extract from them their true promise, are not yet in abundance. Another one of my personal beliefs is that in many cases, the weakest element in a moving coil (MC) phono stage is the MC gain stage itself.
This has led me to use step up transformers (SUT) almost exclusively opting then to use only the moving magnet stage of the phono preamp. One manufacturer of a world class phono preamplifier offers only a moving magnet version in conjunction with their own line of transformers. Being able to tailor the SUT to a respective cartridge is where the magic can really happen and this can be extremely useful in particular with modern cartridges.
Along comes the Haniwa HCVC01. Although it acts in similar ways to an SUT inasmuch that it is placed in between the tonearm wiring and the input of a moving magnet phono, it isn't one. I will leave the design critiques to the engineers, I am merely here to comment on what I hear.
As a longtime fan of the Haniwa products, I am now faced with pure astonishment at what I am hearing when combining the new HCVC01 with the ultra-low internal impedance Haniwa HCTR-CO MKII cartridge. Together these two pieces provide the listener with an unforgettable experience, one where the sound is undeniably both quite apparently real in its presentation as well as just fun and exciting to behold.
Leading edges on the music are equally forceful as is the uncanny lack or smear to its finishes. If, for useful descriptions, music can be described as something we see rather than hear, the colors are saturated while not appearing to be overly neon or gaudy. It is fast as well as nimble, three dimensional yet not overly gimmicky. Bass reproduction is tight and highs smooth yet not overly laid back. Cymbals sound like cymbals, NOT like the sound of frying bacon in your listening room. The sound is quite lifelike, depending of course on the rest of your system.
Speed. Perhaps lacking in grammatical correctness, one word sentences are typically used to establish an effect, one where single point is trying to be made by the author. Speed. That is how I choose to sum up the Haniwa MKII version of this amazing cartridge. No doubt it is due to the lack of mass and moving parts inside the magic black box that is this amazing cartridge. But the effect is quite simply, it is fast. Is it ever.
I tend to purchase whatever new LP comes out on the ECM label. Always well recorded, a little eclectic, like me I dare say, but always fun to listen to. As is anything from the mercurial Agnes Obel. I kept listening to everything I have on from both of these sources and I was well rewarded. In particular, by natural instruments that not only tickled the extremes of the listenable audio spectrum, but especially by percussion instruments as I have already stated. These all not only sounded real to my ears, but also they appeared in a three dimensional soundstage that was airy without being overly so as a gimmicky trick might cause. The soundstage was both coherent and natural.
Simply put, listening to this Haniwa combination is a joyful and compelling experience.
I do offer a sincere recommendation that will affect what you do when you receive this magical combination. Do not set this system up at home later in the day, I suggest you opt instead for a morning whether it be on a weekend or a day off. Why? Because you will not be able to stop listening and you are not going to get much, if any, sleep.
When you sit down to experience these two groundbreaking products, I know it is an old cliché, but you are without doubt going to say, "I am hearing things on my records I have never heard before". What more can one ask for? Recommended with the highest possible praise.